Bearings | NIKKI nut | precision lock nut | SKF bearings | NSK Bearings | FAG bearings | INA bearings | NTN bearings | FKD lock nuts | OSBORN bearings | MRC bearings | MCGILL bearings | precision locking nuts | TIMKEN bearings | THOSMON Bearings | hydraulic bearings | crescent bearings | FYH bearings | IKO bearings | THK bearings | NACHI bearings | SMITH bearings | NHBB bearings | NICE bearings | KAYDON bearings | RBC bearings | DODGE bearings | ASAHI bearings | SNR bearings | trade co., LTD
Customer Service Tel: + 86-022-84812207
Customer Service Fax: + 86-022-84812017
---
MCGILL bearings
Release Time: 2016/1/25 Hits:2025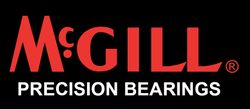 Mcgill is affiliated with the United States Emerson transmission (PTS). Founded in 1905, obtained a patent for CAMROL CAM follower bearing, can provide more than 1400 kinds of different composition and structure. McGill products include air bearing, needle and ball bearings.
1.1 Emerson transmission group introduction:
American Emerson electric (Emerson), the global top 500 enterprises, was founded in 1890, headquartered in st Louis, Missouri, USA is the largest in the world is engaged in the electronic and mechanical and electrical products production of one of the large multinational industry group. Emerson has more than 60 subsidiaries, more than 250 production base, the distribution of more than 150 countries worldwide, more than 140000 employees worldwide in six advanced the development of global operations center.
Emerson power transmission (PTS) is one of the main division of Emerson electric, including eight global well-known brands such as: Mcgill, Sealmaster, Morse, Rollway, historically more harmonious brownings were, Kop - Flex, Jaure, System - Plast. Main products include 15 kinds, including: fluid control equipment, electronic transmission equipment, belt drive, chain transmission equipment, spherical and aspherical bearing, reducer and gear motor, coupling and on-off device, etc. Across the world, widely used in ventilation, air compressor, refrigeration, transfer, elevators, cranes, power stations, industrial machinery, water pumps, such as wind power in various fields. Its products are widely recognized all over the world customers.
1.2 Mcill bearing use and series of products:
MCGILL invented the CAM FOLLOWER, CAM FOLLOWER and unique single row bearing roller bearing with dust-proof waterproof aprons. They are used for printing presses, textile machines, beverage production line, cigarette automatic line, automatic machine and automatic production lines. MCGILL's imperial needle roller bearing is common in Europe and the United States imported machines.
Mcgill arrange ushering bearing, stainless steel CAM bearing series. Metric size (mm). Inch size - inch size STUD type - driven CAM YOKE type, CAM standard MCFR series, impact resistance, heavy duty MCFD series such as strengthening the bolt type CAM bearing, heavy duty turning roller type, standard type CF series, spindle eccentricity ring CFE series, outer diameter of circular arc CCF series and so on.
McGill CAM follower bearing series
Type: CAMROL, overloading, special load TRAKROL®
Bearing outer ring structure: cylindrical, convex, V groove or flanged
Lock: eccentric, where tight
Bearing outer ring diameter: 3/8 of an inch and 12 inch & 13 mm - 90 mm
Material: bearing steel, stainless steel
McGill spherical bearing series
Bearing structure: with seals or without seals, straight hole or taper hole
Flange: double flange or one-piece flange
Bearing inside diameter: 15 mm - 150 mm (0.5906 inches to 0.5906 inches)
Material: bearing steel
McGill needle bearing series
Type: CAGEROL® GUIDEROL®
Bearing structure: needle type or full row type, with seals or without seals
Bearing inside diameter: & frac12; Inches - 9 & frac14; inches
Material: bearing steel
Tianjin's bearing trade co., LTD. Sales of MCGILL bearing inventory models are as follows: 022-84812207
MCGILL RD - 14 CF - 1/2 - N - SB, MCGILL CF - 1/2 - SB, MCGILL CF - 9/16 - SB
MCGILL CF - 5/8 - N - SB, MCGILL CF - 5/8 - SB, MCGILL CF - 11/16 - SB
MCGILL CF - 3/4 - SB, MCGILL CF - 7/8 - SB, MCGILL CF - 1 - SB,
1/8 - SB, MCGILL CF MCGILL CF - 1-1 1/4-3/8 - SB SB, MCGILL CF - 1
MCGILL CF - 1 1/2-5/8 - SB SB, MCGILL CF - 1, MCGILL CF - 1 3/4 - SB,
7/8 - SB, MCGILL CF MCGILL CF - 1-2 - SB, MCGILL CF - 2 1/4 to SB
MCGILL CF - 2 1/2 - SB, MCGILL CF - 2 3/4 - SB, MCGILL CF - 3 - SB,
MCGILL CF - 3 1/4 - SB, MCGILL CF - 3 1/2 - SB, MCGILL CF - 4 to SB
MCGILL CF - 5 - S, MCGILL CF, MCGILL CF - 7-6 - S - S,
NCF1/2SB
NCF5/8SB
NCF3/4SB
NCF7/8SB
NCF1SB
NCF1-1/8SB
NCF1-1/4SB
NCF1-3/8SB
NCF1-1/2SB
NCF1-5/8SB
NCF1-3/4SB
NCF1-7/8SB
NCF2SB
NCF2-1/2SB
NCF3SB
NCFE1/2SB
NCFE5/8SB
NCFE3/4SB
NCFE7/8SB
NCFE1SB
NCFE1-1/4SB
NCFE1-3/8SB
NCFE1-1/2SB
NCFE1-3/4SB
NCFE2SB
NCFE2-1/2SB
NCFE3SB
NCFY3/4S
NCFY7/8S
NCFY1S
NCFY1-1/4S
NCFY1-1/2S
NCFY1-3/4S
NCFY2S
NCFY2-1/4S
NCFY2-1/2S
NCFY3S
NCFY4S
NCFE1/2SB
NCFE5/8SB
NCFE3/4SB
NCFE7/8SB
NCFE1SB
NCFE1-1/4SB
NCFE1-3/8SB
NCFE1-1/2SB
NCFE1-3/4SB
NCFE2SB
NCFE2-1/2SB
NCFE3SB
NCF1/2SB
NCF5/8SB
NCF3/4SB
NCF7/8SB
NCF1SB
NCF1-1/8SB
NCF1-1/4SB
NCF1-3/8SB
NCF1-1/2SB
NCF1-5/8SB
NCF1-3/4SB
NCF1-7/8SB
NCF2SB
NCF2-1/2SB
NCF3SB
NCFY3/4S
NCFY7/8S
NCFY1S
NCFY1-1/4S
NCFY1-1/2S
NCFY1-3/4S
NCFY2S
NCFY2-1/4S
NCFY2-1/2S
NCFY3S
NCFY4S
PLR-1
PLR-1-1/8
PLR-1-1/4
PLR-1-3/8
PLR-1-1/2
PLR-1-3/4
PLR-1-3/4-5
PLR-2
PLR-2-3
PLR-2-1/4
PLR-2-1/2
PLR-2-1/2-10
PLR-2-1/2-16
PLR-2-3/4
PLR-3
PLR-3-1/4
PLR-3-1/2
PLR-4
PLR-4-1/2
PLR-5
PLR-6
PLR-7
PLR-8
PLR-10
PLR-10-1
PLR-1
PLR-1-1/8
PLR-1-1/4
PLR-1-3/8
PLR-1-1/2
PLR-1-3/4
PLR-1-3/4-5
PLR-2
PLR-2-3
PLR-2-1/4
PLR-2-1/2
PLR-2-1/2-10
PLR-2-1/2-16
PLR-2-3/4
PLR-3
PLR-3-1/4
PLR-3-1/2
PLR-4
PLR-4-1/2
PLR-5
PLR-6
PLR-7
PLR-8
PLR-10
PLR-10-1
PLR-1
PLR-1-1/8
PLR-1-1/4
PLR-1-3/8
PLR-1-1/2
PLR-1-3/4
PLR-1-3/4-5
PLR-2
PLR-2-3
PLR-2-1/4
PLR-2-1/2
PLR-2-1/2-10
PLR-2-1/2-16
PLR-2-3/4
PLR-3
PLR-3-1/4
PLR-3-1/2
PLR-4
PLR-4-1/2
PLR-5
PLR-6
PLR-7
PLR-8
PLR-10
PLR-10-1
PLRE-1
PLRE-1-1/8
PLRE-1-1/4
PLRE-1-3/8
PLRE-1-1/2
PLRE-1-3/4
PLRE-2
PLRE-2-1/4
PLRE-2-1/2
PLRE-2-1/2-7
PLRE-2-3/4
PLRE-3
PLRE-3-1/4
PLRE-3-1/2
PLRE-4
PLRE-5
PLRE-6
PLRE-1
PLRE-1-1/8
PLRE-1-1/4
PLRE-1-3/8
PLRE-1-1/2
PLRE-1-3/4
PLRE-2
PLRE-2-1/4
PLRE-2-1/2
PLRE-2-1/2-7
PLRE-2-3/4
PLRE-3
PLRE-3-1/4
PLRE-3-1/2
PLRE-4
PLRE-5
PLRE-6
FLR-1
FLR-1-1/8
FLR-1-1/4
FLR-1-3/8
FLR-1-1/2
FLR-1-1/2-2
FLR-1-3/4
FLR-2
FLR-2-1/4
FLR-2-1/2
FLR-2-1/2-1
FLR-2-3/4
FLR-3
FLR-3-1/4
FLR-3-1/2
FLR-4
FLR-4M
FLR-4-1/2
FLR-5
FLR-6
FLR-7
FLR-8
FLRE-1
FLRE-1-1/8
FLRE-1-1/4
FLRE-1-3/8
FLRE-1-1/2
FLRE-1-3/4
FLRE-2
FLRE-2-1/4
FLRE-2-1/2
FLRE-2-1/2-4
FLRE-2-3/4
FLRE-3
FLRE-3-1/4
FLRE-3-1/2
FLRE-4
FLRE-4-1/2
FLRE-5
FLRE-6
VLR-1-1/2
VLR-2
VLR-2-1/2
VLR-3-1/2
VLR-3-1/2-16
VLR-4-1/2
VLR-5-1/2
VLR-6-1/2
VLR-7-1/2
VLR-8-1/2
VLRE-1-1/2
VLRE-2
VLRE-2-1/2
VLRE-3-1/2
VLRE-3-1/2-4
VLRE-4-1/2
VLRE-5-1/2
VLRE-6-1/2
VLRE-7-1/2
FLRC-2-1/2
FLRC-3
FLRC-4
FLRCE-2-1/2
FLRCE-3
FLRCE-4
FFLR-1-1/2-4
FFLR-2-4
FFLR-2-1/2-4
FFLR-3-4
PLRS-1
PLRS-1-1/4
PLRS-1-1/2
PLRS-1-3/4
PLRS-2
PLRS-2-1/2
FLRS-1
FLRS-1-1/4
FLRS-1-1/2
FLRS-2
FLRS-2-1/2
VLRS-1-1/2
VLRS-2
VLRS-2-1/2
PLRSE-1
PLRSE-1-1/4
PLRSE-1-1/2
PLRSE-1-3/4
PLRSE-2
PLRSE-2-1/2
FLRSE-1
FLRSE-1-1/4
FLRSE-1-1/2
FLRSE-2
FLRSE-2-1/2
VLRSE-1-1/2
VLRSE-2
VLRSE-2-1/2
PLRH-1
PLRH-1-1/4
PLRH-1-1/2
PLRH-2
PLRH-2-1/2
FLRH-1
FLRH-1-1/4
FLRH-1-1/2
FLRH-2
FLRH-2-1/2
VLRH-1-1/2
VLRH-2
VLRH-2-1/2
PCR-1/2
PCR-9/16
PCR-5/8
PCR-11/16
PCR-3/4
PCR-7/8
PCR-1
PCR-1-1/8
PCR-1-1/4
PCR-1-3/8
PCR-1-1/2
PCR-1-5/8
PLRU-1
PLRU-1-1/8
PLRU-1-1/4
PLRU-1-3/8
PLRU-1-1/2
PLRU-1-3/4
PLRU-2
PLRU-2-1/4
PLRU-2-1/2
PLRU-2-3/4
PLRUE-1
PLRUE-1-1/8
PLRUE-1-1/4
PLRUE-1-3/8
PLRUE-1-1/2
PLRUE-1-3/4
PLRUE-2
PLRUE-2-1/4
PLRUE-2-1/2
PLRUE-2-3/4
PLRN-1
PLRN-1-1/4
PLRN-1-1/2
PLRN-2
PLRN-2-1/2
PLRNE-1
PLRNE-1-1/4
PLRNE-1-1/2
PLRNE-2
PLRNE-2-1/2
PLRY-1-1/2
PLRY-1-3/4
PLRY-2
PLRY-2-1/4
PLRY-2-1/2
PLRY-2-1/2-7
PLRY-2-3/4-7
PLRY-3
PLRY-3-1/4
PLRY-3-1/2
PLRY-4
PLRY-5
PLRY-6
PLRY-7
PLRY-8
PLRY-9
PLRY-10
CLRY-1-1/2
CLRY-1-3/4
CLRY-2
CLRY-2-1/4
CLRY-2-1/2
CLRY-2-1/2-7
CLRY-3
CLRY-3-1/4
CLRY-3-1/2
CLRY-4
CLRY-5
CLRY-6
CLRY-7
CLRY-8
CLRY-9
CLRY-10
FLRY-1-1/2
FLRY-1-3/4
FLRY-2
FLRY-2-1/4
FLRY-2-1/2
FLRY-2-1/2-7
FLRY-2-3/4-7
FLRY-3
FLRY-3-1/4
FLRY-3-1/2
FLRY-4
FLRY-5
FLRY-6
FLRY-7
FLRY-8
FLRY-9
FLRY-10
VLRY-2-1/2
VLRY-3
VLRY-3-1/2-7
VLRY-3-3/4
VLRY-4-1/2
VLRY-5
VLRY-5-1/2
VLRY-6-1/2
VLRY-7-1/2
VLRY-8-1/2
VLRY-9-1/2
VLRY-10-1/2
VLRY-11-1/2
SHA-437
SHA-500
SHA-625
SHA-750
SHA-1000
SHA-1125
SHA-1250
SHA-1750
SHA-2250
SHA-2750
SHB-3250
SHB-3750
SHB-4250
SHE-437
SHE-500
SHE-625
SHE-750
SHE-1000
SHE-1125
SHE-1250
SHE-1750
SHE-2250
SHE-2750
HPC-26
HPC-30
HPC-32
HPC-35
HPC-40
HPC-40-1
HPC-47
HPC-50
HPC-52
HPC-62
HPC-62-1
HPC-72
HPC-76
HPC-80
HPC-85
HPC-90
HPC-100
HPC-100-1
HPC-125
HPC-150
HPC-200
HPCE-26
HPCE-30
HPCE-32
HPCE-35
HPCE-40-1
HPCE-47
HPCE-50
HPCE-52
HPCE-62
HPCE-62-1
HPCE-72
HPCE-76-1
HPCE-80
HPCE-85
HPCE-90
HPCE-100
HPCE-125
HPCE-150
HPJ-26
HPJ-30
HPJ-32
HPJ-35
HPJ-40
HPJ-40-1
HPJ-47
HPJ-50
HPJ-52
HPJ-62
HPJ-62-2
HPJ-72
HPJ-76
HPJ-80
HPJ-85
HPJ-90
HPJ-100
HPJ-100-1
HPJ-125
HPJ-150
HPJ-200
HPJE-26
HPJE-30
HPJE-32
HPJE-35
HPJE-40-1
HPJE-50
HPJE-62-1
HPJE-76
HPJE-90
HPJE-100
HPJE-125
HPJE-150
HPV-26
HPV-32
HPV-40
HPV-62
HPV-62-1
HPV-76
HPV-100
HPV-100-1
HPV-125
HPVE-26
HPVE-32
HPVE-40
HPVE-62
HPVE-62-1
HPVE-76
HPVE-100
HPVE-125
HPCA-40
HPCA-50
HPCA-62
HPCA-62-2
HPCA-76
HPCA-80
HPCA-85
HPCA-90
HPCA-100
HPCA-125
HPCA-150
HPCA-200
HPCA-250
HPJA-40
HPJA-50
HPJA-62
HPJA-62-2
HPJA-76
HPJA-80
HPJA-85
HPJA-90
HPJA-100
HPJA-125
HPJA-150
HPJA-200
HPJA-250
HPVA-40
HPVA-50
HPVA-62
HPVA-62-2
HPVA-76
HPVA-100
HPVA-125
HPVA-150
HPVA-200
HPVA-250
MSHA-10
MSHA-15
MSHA-20
MSHA-25
MSHA-30
MSHA-45
MSHA-55
MSHA-70
LRTV-4
LRTV-1
LRTV-2
LRTP-4
LRTP-1
LRTP-2
HPTV-4
HPTV-1
HPTV-2