Bearings | NIKKI nut | precision lock nut | SKF bearings | NSK Bearings | FAG bearings | INA bearings | NTN bearings | FKD lock nuts | OSBORN bearings | MRC bearings | MCGILL bearings | precision locking nuts | TIMKEN bearings | THOSMON Bearings | hydraulic bearings | crescent bearings | FYH bearings | IKO bearings | THK bearings | NACHI bearings | SMITH bearings | NHBB bearings | NICE bearings | KAYDON bearings | RBC bearings | DODGE bearings | ASAHI bearings | SNR bearings | trade co., LTD
Customer Service Tel: + 86-022-84812207
Customer Service Fax: + 86-022-84812017
---
SMITH bearings
Release Time: 2016/3/29 Hits:1735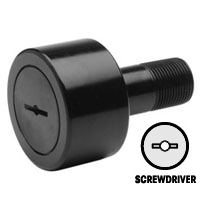 Smith SMITH bearing ® is a registered trademark of accurate liner companies. With over 50 years of experience in the design and manufacture of precision needle roller bearings, we can handle your request standard aerospace and industrial bearings, as well as custom manufacturing special bearings, assemblies and bushings.
On this site, you will find our full range of precision bearings, including:
SMITH cam follower needle roller bearings inch & metric sizes, stainless steel cam followers for specific corrosive applications, cam followers and self-lubricating plastic sleeve, Smith-Trax® high thrust and tapered roller bearings, deep groove ball bearing load applications, aerospace and military engine and airframe applications approved needle roller bearings, spherical plain bearings, jig bushings and specialty products and aerospace components.
As well as our existing products, we are ready to help you customize the product manufacturing, precision mechanical components and assemblies. Registered ISO 9001 and 9100.
Smith Bearing ® is a network of industrial and aerospace markets worldwide distributors, manufacturing facilities and sales offices throughout the world. Structure of our operations so that we can give every customer a highly personalized attention. The most important thing is, this structure allows us to respond immediately to customer requests and to provide cost-effective products.
Machinery and equipment and test equipment
Smith ® bearings based production facility capable of producing a high-precision needle roller bearings for the aerospace and industrial markets. Our computer (CNC) grinding precision machining centers, is considered the industry's most advanced wide range of products can be manufactured to tight tolerances to meet customer demand. Our advanced metallurgical sector to periodically verify and test all production of raw materials, electroplating and heat treatment process used in our products. Careful analysis and review of each stage in the process to ensure proper compliance with all of our aerospace demand, to ensure that only materials meeting stringent standards for Smith bearing ® products.
engineering
A wealth of experience in our engineering department allows Smith ® bearings in close cooperation with the customer, oem (original equipment manufacturer) in order to provide the best solution bearing demand. Smith Bearing ® engineer widely available metallurgical knowledge, so they can provide their experience to determine the most appropriate materials for a particular design and application. Smith production of bearings in a variety of materials including high carbon steel, stainless steel, tool steel and other exotic alloys.
Custom Components
Smith SMITH bearing ® has the ability to produce a variety of custom bearing assemblies. Often this requires the bearing housing precision machining and assembly of the needle or ball bearing housing. By controlling the entire design and manufacturing process of a custom order, Smith ® bearings guarantee the quality, performance, delivery and assembly. Smith Bearing ® implementation of these projects from design to completion of all aspects, including the processing of the final product, the application of a special paint, plating, assembly and testing.
Quality and Reliability
Tianjin Ou Maite bearing company bearing agent SMITH is a bolt carrying capacity is limited by the series of medium-sized bolt. Made from high quality alloy steel bearing. The most commonly available common cam follower and sealed.
Sales E-mail: skf1114@163.com
.500
.344
.190
1/2
.500
.375
.190
5/8
.5625
.375
.190
5/8
.625
.406
.250
5/8
.625
.4375
.250
3/4
.6875
.4375
.250
3/4
.750
.500
.375
7/8
.875
.500
.375
7/8
1.000
.625
.4375
1
1.125
.625
.4375
1
1.250
.750
.500
1-1/4
1.375
.750
.500
1-1/4
1.500
.875
.625
1-1/2
1.625
.875
.625
1-1/2
1.750
1.000
.750
1-3/4
1.875
1.000
.750
1-3/4
2.000
1.250
.875
2
2.250
1.250
.875
2
2.500
1.500
1.000
2-1/4
2.750
1.500
1.000
2-1/4
3.000
1.750
1.250
2-1/2
3.250
1.750
1.250
2-1/2
3.500
2.000
1.375
2-3/4
4.000
2.250
1.500
3-1/2
.500
.344
.190
1/2
.500
.375
.190
5/8
.5625
.375
.190
5/8
.625
.406
.250
5/8
.625
.4375
.250
3/4
.6875
.4375
.250
3/4
.750
.500
.375
7/8
.875
.500
.375
7/8
1.000
.625
.4375
1
1.125
.625
.4375
1
1.250
.750
.500
1-1/4
1.375
.750
.500
1-1/4
1.500
.875
.625
1-1/2
1.625
.875
.625
1-1/2
1.750
1.000
.750
1-3/4
1.875
1.000
.750
1-3/4
2.000
1.250
.875
2
2.250
1.250
.875
2
2.500
1.500
1.000
2-1/4
2.750
1.500
1.000
2-1/4
3.000
1.750
1.250
2-1/2
3.250
1.750
1.250
2-1/2
3.500
2.000
1.375
2-3/4
4.000
2.250
1.500
3-1/2
.500
.375
.190
5/8
.625
.4375
.250
3/4
.750
.500
.375
7/8
.875
.500
.375
7/8
1.000
.625
.4375
1
1.125
.625
.4375
1
1.250
.750
.500
1-1/4
1.375
.750
.500
1-1/4
1.500
.875
.625
1-1/2
1.625
.875
.625
1-1/2
1.750
1.000
.750
1-3/4
1.875
1.000
.750
1-3/4
2.000
1.250
.875
2
2.250
1.250
.875
2
2.500
1.500
1.000
2-1/4
2.750
1.500
1.000
2-1/4
3.000
1.750
1.250
2-1/2
3.250
1.750
1.250
2-1/2
3.500
2.000
1.375
2-3/4
4.000
2.250
1.500
3-1/2
.500
.375
.190
5/8
.625
.4375
.250
3/4
.750
.500
.375
7/8
.875
.500
.375
7/8
1.000
.625
.4375
1
1.125
.625
.4375
1
1.250
.750
.500
1-1/4
1.375
.750
.500
1-1/4
1.500
.875
.625
1-1/2
1.625
.875
.625
1-1/2
1.750
1.000
.750
1-3/4
1.875
1.000
.750
1-3/4
2.000
1.250
.875
2
2.250
1.250
.875
2
2.500
1.500
1.000
2-1/4
2.750
1.500
1.000
2-1/4
3.000
1.750
1.250
2-1/2
3.250
1.750
1.250
2-1/2
3.500
2.000
1.375
2-3/4
4.000
2.250
1.500
3-1/2
5.000
2.750
2.000
5-1/16
6.000
3.250
2.500
6
.500
.3440
.190
1/2
.500
.3750
.190
5/8
.5625
.3750
.190
5/8
.625
.4060
.250
5/8
.625
.4375
.250
3/4
.6875
.4375
.250
3/4
.750
.5000
.375
7/8
.875
.5000
.375
7/8
1.000
.6250
.4375
1
1.125
.6250
.4375
1
1.250
.7500
.500
1-1/4
1.375
.7500
.500
1-1/4
1.500
.8750
.625
1-1/2
1.625
.8750
.625
1-1/2
1.750
1.0000
.750
1-3/4
1.875
1.0000
.750
1-3/4
2.000
1.2500
.875
2
2.250
1.2500
.875
2
2.500
1.5000
1.000
2-1/4
2.750
1.5000
1.000
2-1/4
3.000
1.7500
1.250
2-1/2
3.250
1.7500
1.250
2-1/2
3.500
2.0000
1.375
2-3/4
4.000
2.2500
1.500
3-1/2
.500
.3440
.190
1/2
.500
.3750
.190
5/8
.5625
.3750
.190
5/8
.625
.4060
.250
5/8
.625
.4375
.250
3/4
.6875
.4375
.250
3/4
.750
.5000
.375
7/8
.875
.5000
.375
7/8
1.000
.6250
.4375
1
1.125
.6250
.4375
1
1.250
.7500
.500
1-1/4
1.375
.7500
.500
1-1/4
1.500
.8750
.625
1-1/2
1.625
.8750
.625
1-1/2
1.750
1.0000
.750
1-3/4
1.875
1.0000
.750
1-3/4
2.000
1.2500
.875
2
2.250
1.2500
.875
2
2.500
1.5000
1.000
2-1/4
2.750
1.5000
1.000
2-1/4
3.000
1.7500
1.250
2-1/2
3.250
1.7500
1.250
2-1/2
3.500
2.0000
1.375
2-3/4
4.000
2.2500
1.500
3-1/2
.500
.3750
.190
5/8
.625
.4375
.250
3/4
.750
.5000
.3750
7/8
.875
.5000
.3750
7/8
1.000
.6250
.4375
1
1.125
.6250
.4375
1
1.250
.7500
.5000
1-1/4
1.375
.7500
.5000
1-1/4
1.500
.8750
.6250
1-1/2
1.625
.8750
.6250
1-1/2
1.750
1.0000
.7500
1-3/4
1.875
1.0000
.7500
1-3/4
2.000
1.2500
.8750
2
2.250
1.2500
.8750
2
2.500
1.5000
1.0000
2-1/4
2.750
1.5000
1.0000
2-1/4
3.000
1.7500
1.2500
2-1/2
3.250
1.7500
1.2500
2-1/2
3.500
2.0000
1.3750
2-3/4
4.000
2.2500
1.5000
3-1/2
5.000
2.7500
2.0000
5-1/16
6.000
3.2500
2.2500
6
.500
.3750
.190
5/8
.625
.4375
.250
3/4
.750
.5000
.3750
7/8
.875
.5000
.3750
7/8
1.000
.6250
.4375
1
1.125
.6250
.4375
1
1.250
.7500
.5000
1-1/4
1.375
.7500
.5000
1-1/4
1.500
.8750
.6250
1-1/2
1.625
.8750
.6250
1-1/2
1.750
1.0000
.7500
1-3/4
1.875
1.0000
.7500
1-3/4
2.000
1.2500
.8750
2
2.250
1.2500
.8750
2
2.500
1.5000
1.0000
2-1/4
2.750
1.5000
1.0000
2-1/4
3.000
1.7500
1.2500
2-1/2
3.250
1.7500
1.2500
2-1/2
3.500
2.0000
1.3750
2-3/4
4.000
2.2500
1.5000
3-1/2
5.000
2.7500
2.0000
5-1/16
6.000
3.2500
2.2500
6
.500
.375
.250
5/8
.625
.437
.3125
3/4
.750
.500
.4375
7/8
.875
.500
.4375
7/8
1.000
.625
.625
1
1.125
.625
.625
1
1.250
.750
.750
1-1/4
1.375
.750
.750
1-1/4
1.500
.875
.875
1-1/2
1.625
.875
.875
1-1/2
1.750
1.000
1.000
1-3/4
1.875
1.000
1.000
1-3/4
2.000
1.250
1.125
2
2.250
1.250
1.125
2
2.500
1.500
1.250
2-1/4
2.750
1.500
1.250
2-1/4
3.000
1.750
1.500
2-1/2
3.250
1.750
1.500
2-1/2
3.500
2.000
1.750
2-3/4
4.000
2.250
2.000
3-1/2
.500
.375
.250
5/8
.625
.437
.3125
3/4
.750
.500
.4375
7/8
.875
.500
.4375
7/8
1.000
.625
.625
1
1.125
.625
.625
1
1.250
.750
.750
1-1/4
1.375
.750
.750
1-1/4
1.500
.875
.875
1-1/2
1.625
.875
.875
1-1/2
1.750
1.000
1.000
1-3/4
1.875
1.000
1.000
1-3/4
2.000
1.250
1.125
2
2.250
1.250
1.125
2
2.500
1.500
1.250
2-1/4
2.750
1.500
1.250
2-1/4
3.000
1.750
1.500
2-1/2
3.250
1.750
1.500
2-1/2
3.500
2.000
1.750
2-3/4
4.000
2.250
2.000
3-1/2
.500
.375
.190
5/8
.625
.4375
.250
3/4
.750
.500
.375
7/8
.875
.500
.375
3/4
1.000
.625
.4375
1
1.125
.625
.4375
1
1.250
.750
.500
1-1/4
1.375
.750
.500
1-1/4
1.500
.875
.625
1-1/2
1.625
.875
.625
1-1/2
1.750
1.000
.750
1-3/4
1.875
1.000
.750
1-3/4
2.000
1.250
.875
2
2.250
1.250
.875
2
2.500
1.500
1.000
2-1/4
2.750
1.500
1.000
2-1/4
3.000
1.750
1.250
2-1/
.500
.375
.250
5/8
.625
.437
.3125
3/4
.750
.500
.4375
7/8
.875
.500
.4375
7/8
1.000
.625
.625
1
1.125
.625
.625
1
1.250
.750
.750
1-1/4
1.375
.750
.750
1-1/4
1.500
.875
.875
1-1/2
1.625
.875
.875
1-1/2
1.750
1.000
1.000
1-3/4
1.875
1.000
1.000
1-3/4
2.000
1.250
1.125
2
2.250
1.250
1.125
2
2.500
1.500
1.250
2-1/4
2.750
1.500
1.250
2-1/4
3.000
1.750
1.500
2-1/2
3.250
1.750
1.500
2-1/2
3.500
2.000
1.750
2-3/4
4.000
2.250
2.000
3-1/2
.500
.375
.250
5/8
.625
.437
.3125
3/4
.750
.500
.4375
7/8
.875
.500
.4375
7/8
1.000
.625
.625
1
1.125
.625
.625
1
1.250
.750
.750
1-1/4
1.375
.750
.750
1-1/4
1.500
.875
.875
1-1/2
1.625
.875
.875
1-1/2
1.750
1.000
1.000
1-3/4
1.875
1.000
1.000
1-3/4
2.000
1.250
1.125
2
2.250
1.250
1.125
2
2.500
1.500
1.250
2-1/4
2.750
1.500
1.250
2-1/4
3.000
1.750
1.500
2-1/2
3.250
1.750
1.500
2-1/2
3.500
2.000
1.750
2-3/4
4.000
2.250
2.000
3-1/2
.500
.375
.250
5/8
.625
.437
.3125
3/4
.750
.500
.4375
7/8
.875
.500
.4375
7/8
1.000
.625
.625
1
1.125
.625
.625
1
1.250
.750
.750
1-1/4
1.375
.750
.750
1-1/4
1.500
.875
.875
1-1/2
1.625
.875
.875
1-1/2
1.750
1.000
1.000
1-3/4
1.875
1.000
1.000
1-3/4
2.000
1.250
1.125
2
2.250
1.250
1.125
2
2.500
1.500
1.250
2-1/4
2.750
1.500
1.250
2-1/4
3.000
1.750
1.500
2-1/2
3.250
1.750
1.500
2-1/2
3.500
2.000
1.750
2-3/4
4.000
2.250
2.000
3-1/2
.500
.375
.250
5/8
.625
.437
.3125
3/4
.750
.500
.4375
7/8
.875
.500
.4375
7/8
1.000
.625
.625
1
1.125
.625
.625
1
1.250
.750
.750
1-1/4
1.375
.750
.750
1-1/4
1.500
.875
.875
1-1/2
1.625
.875
.875
1-1/2
1.750
1.000
1.000
1-3/4
1.875
1.000
1.000
1-3/4
2.000
1.250
1.125
2
2.250
1.250
1.125
2
2.500
1.500
1.250
2-1/4
2.750
1.500
1.250
2-1/4
3.000
1.750
1.500
2-1/2
3.250
1.750
1.500
2-1/2
3.500
2.000
1.750
2-3/4
4.000
2.250
2.000
3-1/2
1.500
.625
1.500
.875
1.625
.625
1.500
.875
1.750
.750
1.750
1.000
1.875
.750
1.750
1.000
2.000
.875
2.000
1.250
2.250
.875
2.000
1.250
2.500
1.000
2.250
1.500
2.750
1.000
2.250
1.500
3.000
1.250
2.500
1.750
3.250
1.250
2.500
1.750
3.500
1.375
2.750
2.000
4.000
1.500
3.500
2.250
5.000
2.000
5.062
2.750
6.000
2.500
6.000
3.250
.500
.375
.190
5/8
.625
.4375
.250
3/4
.750
.500
.375
7/8
.875
.500
.375
7/8
1.000
.625
.4375
1
1.125
.625
.4375
1
1.250
.750
.500
1-1/4
1.375
.750
.500
1-1/4
1.500
.875
.625
1-1/2
1.625
.875
.625
1-1/2
1.750
1.000
.750
1-3/4
1.875
1.000
.750
1-3/4
2.000
1.250
.875
2
2.250
1.250
.875
2
2.500
1.500
1.000
2-1/4
2.750
1.500
1.000
2-1/4
3.000
1.750
1.250
2-1/2
.500
.375
.190
5/8
.625
.4375
.250
3/4
.750
.500
.375
7/8
.875
.500
.375
7/8
1.000
.625
.4375
1
1.125
.625
.4375
1
1.250
.750
.500
1-1/4
1.375
.750
.500
1-1/4
1.500
.875
.625
1-1/2
1.625
.875
.625
1-1/2
1.750
1.000
.750
1-3/4
1.875
1.000
.750
1-3/4
2.000
1.250
.875
2
2.250
1.250
.875
2
2.500
1.500
1.000
2-1/4
2.750
1.500
1.000
2-1/4
3.000
1.750
1.250
2-1/2
.500
.375
.190
5/8
.625
.4375
.250
3/4
.750
.500
.375
7/8
.875
.500
.375
7/8
1.000
.625
.4375
1
1.125
.625
.4375
1
1.250
.750
.500
1-1/4
1.375
.750
.500
1-1/4
1.500
.875
.625
1-1/2
1.625
.875
.625
1-1/2
1.750
1.000
.750
1-3/4
1.875
1.000
.750
1-3/4
2.000
1.250
.875
2
2.250
1.250
.875
2
2.500
1.500
1.000
2-1/4
2.750
1.500
1.000
2-1/4
3.000
1.750
1.250
2-1/2
.500
.375
.190
5/8
.625
.4375
.250
3/4
.750
.500
.375
7/8
.875
.500
.375
7/8
1.000
.625
.4375
1
1.125
.625
.4375
1
1.250
.750
.500
1-1/4
1.375
.750
.500
1-1/4
1.500
.875
.625
1-1/2
1.625
.875
.625
1-1/2
1.750
1.000
.750
1-3/4
1.875
1.000
.750
1-3/4
2.000
1.250
.875
2
2.250
1.250
.875
2
2.500
1.500
1.000
2-1/4
2.750
1.500
1.000
2-1/4
3.000
1.750
1.250
2-1/2
.500
.375
.190
5/8
.625
.4375
.250
3/4
.750
.500
.375
7/8
.875
.500
.375
7/8
1.000
.625
.4375
1
1.125
.625
.4375
1
1.250
.750
.500
1-1/4
1.375
.750
.500
1-1/4
1.500
.875
.625
1-1/2
1.625
.875
.625
1-1/2
1.750
1.000
.750
1-3/4
1.875
1.000
.750
1-3/4
2.000
1.250
.875
2
2.250
1.250
.875
2
2.500
1.500
1.000
2-1/4
2.750
1.500
1.000
2-1/4
3.000
1.750
1.250
2-1/2
.500
.375
.190
5/8
.625
.4375
.250
3/4
.750
.500
.375
7/8
.875
.500
.375
7/8
1.000
.625
.4375
1
1.125
.625
.4375
1
1.250
.750
.500
1-1/4
1.375
.750
.500
1-1/4
1.500
.875
.625
1-1/2
1.625
.875
.625
1-1/2
1.750
1.000
.750
1-3/4
1.875
1.000
.750
1-3/4
2.000
1.250
.875
2
2.250
1.250
.875
2
2.500
1.500
1.000
2-1/4
2.750
1.500
1.000
2-1/4
3.000
1.750
1.250
2-1/2
.2500
.5625
.750
.500
.2500
.5625
.875
.500
.3125
.6875
1.000
.625
.3125
.6875
1.125
.625
.3750
.8125
1.250
.750
.3750
.8125
1.375
.750
.4375
.9375
1.500
.875
.4375
.9375
1.625
.875
.5000
1.0625
1.750
1.000
.5000
1.0625
1.875
1.000
.6250
1.3125
2.000
1.250
.6250
1.3125
2.250
1.250
.7500
1.5625
2.500
1.500
.7500
1.5625
2.750
1.500
1.0000
1.8125
3.000
1.750
1.0000
1.8125
3.250
1.750
1.1250
2.0625
3.500
2.000
1.2500
2.3125
4.000
2.250
1.7500
2.8750
5.000
2.750
2.2500
3.3750
6.000
3.250
.2500
.5625
.750
.500
.2500
.5625
.875
.500
.3125
.6875
1.000
.625
.3125
.6875
1.125
.625
.3750
.8125
1.250
.750
.3750
.8125
1.375
.750
.4375
.9375
1.500
.875
.4375
.9375
1.625
.875
.5000
1.0625
1.750
1.000
.5000
1.0625
1.875
1.000
.6250
1.3125
2.000
1.250
.6250
1.3125
2.250
1.250
.7500
1.5625
2.500
1.500
.7500
1.5625
2.750
1.500
1.0000
1.8125
3.000
1.750
1.0000
1.8125
3.250
1.750
1.1250
2.0625
3.500
2.000
1.2500
2.3125
4.000
2.250
.4375
.9375
1.500
.875
.4375
.9375
1.625
.875
.500
1.0625
1.750
1.000
.500
1.0625
1.875
1.000
.625
1.3125
2.000
1.250
.625
1.3125
2.250
1.250
.750
1.5625
2.500
1.500
.750
1.5625
2.750
1.500
1.000
1.8125
3.000
1.750
1.000
1.8125
3.250
1.750
1.125
2.0625
3.500
2.000
1.250
2.3125
4.000
2.250
1.750
2.8750
5.000
2.750
2.250
3.3750
6.000
3.250
.4375
.9375
1.500
.875
.4375
.9375
1.625
.875
.500
1.0625
1.750
1.000
.500
1.0625
1.875
1.000
.625
1.3125
2.000
1.250
.625
1.3125
2.250
1.250
.750
1.5625
2.500
1.500
.750
1.5625
2.750
1.500
1.000
1.8125
3.000
1.750
1.000
1.8125
3.250
1.750
1.125
2.0625
3.500
2.000
1.250
2.3125
4.000
2.250
1.750
2.8750
5.000
2.750
2.250
3.3750
6.000
3.250
.250
.250
.5625
.5625
.250
.250
.5625
.5625
.3125
.3125
.6875
.6875
.3125
.3125
.6875
.6875
.375
.375
.8125
.8125
.375
.375
.8125
.8125
.4375
.4375
.9375
.9375
.4375
.4375
.9375
.9375
.500
.500
1.0625
1.0625
.500
.500
1.0625
1.0625
.625
.625
1.3125
1.3125
.625
.625
1.3125
1.3125
.750
.750
1.5625
1.5625
.750
.750
1.5625
1.5625
1.000
1.000
1.8125
1.8125
.250
.250
.5625
.5625
.250
.250
.5625
.5625
.3125
.3125
.6875
.6875
.3125
.3125
.6875
.6875
.375
.375
.8125
.8125
.375
.375
.8125
.8125
.4375
.4375
.9375
.9375
.4375
.4375
.9375
.9375
.500
.500
1.0625
1.0625
.500
.500
1.0625
1.0625
.625
.625
1.3125
1.3125
.625
.625
1.3125
1.3125
.750
.750
1.5625
1.5625
.750
.750
1.5625
1.5625
1.000
1.000
1.8125
1.8125
.250
.250
.5625
.5625
.250
.250
.5625
.5625
.3125
.3125
.6875
.6875
.3125
.3125
.6875
.6875
.375
.375
.8125
.8125
.375
.375
.8125
.8125
.4375
.4375
.9375
.9375
.4375
.4375
.9375
.9375
.500
.500
1.0625
1.0625
.500
.500
1.0625
1.0625
.625
.625
1.3125
1.3125
.625
.625
1.3125
1.3125
.750
.750
1.5625
1.5625
.750
.750
1.5625
1.5625
1.000
1.000
1.8125
1.8125
.250
.250
.5625
.5625
.250
.250
.5625
.5625
.3125
.3125
.6875
.6875
.3125
.3125
.6875
.6875
.375
.375
.8125
.8125
.375
.375
.8125
.8125
.4375
.4375
.9375
.9375
.4375
.4375
.9375
.9375
.500
.500
1.0625
1.0625
.500
.500
1.0625
1.0625
.625
.625
1.3125
1.3125
.625
.625
1.3125
1.3125
.750
.750
1.5625
1.5625
.750
.750
1.5625
1.5625
1.000
1.000
1.8125
1.8125
13
9
5
13
16
11
6
16
19
11
8
20
22
12
10
23
26
12
10
23
30
14
12
25
32
14
12
25
35
18
16
32.5
40
20
18
36.5
47
20
24
40.5
52
20
24
40.5
62
24
29
49.5
72
24
29
49.5
80
30
35
63
85
30
35
63
90
30
35
63
13
9
5
13
16
11
6
16
19
11
8
20
22
12
10
23
26
12
10
23
30
14
12
25
32
14
12
25
35
18
16
32.5
40
20
18
36.5
47
20
24
40.5
52
20
24
40.5
62
24
29
49.5
72
24
29
49.5
80
30
35
63
85
30
35
63
90
30
35
63
13
9
5
13
16
11
6
16
19
11
8
20
22
12
10
23
26
12
10
23
30
14
12
25
32
14
12
25
35
18
16
32.5
40
20
18
36.5
47
20
24
40.5
52
20
24
40.5
62
24
29
49.5
72
24
29
49.5
80
30
35
63
85
30
35
63
90
30
35
63
13
9
5
13
16
11
6
16
19
11
8
20
22
12
10
23
26
12
10
23
30
14
12
25
32
14
12
25
35
18
16
32.5
40
20
18
36.5
47
20
24
40.5
52
20
24
40.5
62
24
29
49.5
72
24
29
49.5
80
30
35
63
85
30
35
63
90
30
35
63
35
18
16
32.5
40
20
18
36.5
47
24
20
40.5
52
24
20
40.5
62
29
24
49.5
72
29
24
49.5
80
35
30
63
85
35
30
63
90
35
30
63
35
18
16
32.5
40
20
18
36.5
47
24
20
40.5
52
24
20
40.5
62
29
24
49.5
72
29
24
49.5
80
35
30
63
85
35
30
63
90
35
30
63
35
18
16
32.5
40
20
18
36.5
47
24
20
40.5
52
24
20
40.5
62
29
24
49.5
72
29
24
49.5
80
35
30
63
85
35
30
63
90
35
30
63
35
18
16
32.5
40
20
18
36.5
47
24
20
40.5
52
24
20
40.5
62
29
24
49.5
72
29
24
49.5
80
35
30
63
85
35
30
63
90
35
30
63
16
12
11
5
19
12
11
6
24
15
14
8
30
15
14
10
32
15
14
12
35
19
18
15
40
21
20
17
47
25
24
20
52
25
24
25
62
29
28
30
72
29
28
35
80
32
30
40
85
32
30
45
90
32
30
50
16
12
11
5
19
12
11
6
24
15
14
8
30
15
14
10
32
15
14
12
35
19
18
15
40
21
20
17
47
25
24
20
52
25
24
25
62
29
28
30
72
29
28
35
80
32
30
40
85
32
30
45
90
32
30
50
16
12
11
5
19
12
11
6
24
15
14
8
30
30
15
15
32
15
14
12
35
35
19
19
40
21
20
17
47
25
24
20
52
25
24
25
62
62
29
29
72
29
28
35
80
80
32
32
85
32
30
45
90
32
30
50
16
12
11
5
19
12
11
6
24
15
14
8
30
15
14
10
32
15
14
12
35
19
18
15
40
21
20
17
47
25
24
20
52
25
24
25
62
29
28
30
72
29
28
35
80
32
30
40
85
32
30
45
90
32
30
50
16,000
23,000
18,300
27,000
18,500
24,800
22,800
31,000
19,400
23,000
23,800
27,000
21,300
24,800
28,000
31,000
28,000
39,000
35,000
50,000
31,500
39,000
41,000
50,000
29,000
43,500
37,500
60,000
35,500
43,500
50,000
60,000
40,000
59,000
51,000
79,000
48,000
59,000
65,000
79,000
45,000
65,000
61,000
93,000
51,000
65,000
72,000
93,000
56,000
90,000
76,000
134,000
56,000
95,000
79,000
147,000
66,000
90,000
96,000
134,000
57,000
100,000
81,000
161,000
72,000
95,000
108,000
147,000
76,000
100,000
121,000
161,000
16,000
23,000
18,300
27,000
18,500
24,800
22,800
31,000
19,400
23,000
23,800
27,000
21,300
24,800
28,000
31,000
28,000
39,000
35,000
50,000
31,500
39,000
41,000
50,000
29,000
43,500
37,500
60,000
35,500
43,500
50,000
60,000
40,000
59,000
51,000
79,000
48,000
59,000
65,000
79,000
45,000
65,000
61,000
93,000
51,000
65,000
72,000
93,000
56,000
90,000
76,000
134,000
56,000
95,000
79,000
147,000
66,000
90,000
96,000
134,000
57,000
100,000
81,000
161,000
72,000
95,000
108,000
147,000
76,000
100,000
121,000
161,000
1.000
0.781
0.437
1
1.125
0.781
0.437
1
1.250
0.844
0.500
1-1/4
1.375
0.844
0.500
1-1/4
1.500
1.187
.625
1-1/2
1.750
1.187
.750
1-3/4
2.000
1.687
.875
2
2.250
1.687
.875
2
2.500
1.687
1.000
2-1/4
2.750
1.687
1.000
2-1/4
3.000
2.000
1.250
2-1/2
3.250
2.000
1.250
2-1/2
3.500
2.000
1.250
2-3/4
4.000
2.000
1.250
2-3/4
4.500
2.000
1.250
2-3/4
5.000
3.000
2.000
4-1/2
6.000
3.000
2.500
5-1/2
7.000
3.000
2.500
5-1/2
8.000
3.000
2.500
5-1/2
1.500
25/32
0.437
1
2.000
27/32
0.500
1-1/4
2.500
1-5/16
0.750
1-3/4
3.500
1-11/16
0.875
2
3.500
2
0.750
2
4.500
2
1.250
2-1/2
5.500
2
1.250
2-3/4
6.500
3
2.000
4-1/2
7.500
3
2.500
5-1/2
8.500
3
2.500
5-1/2
0.437
0.937
1.500
0.875
0.500
1.063
1.750
1.000
0.625
1.313
2.000
1.250
0.625
1.313
2.250
1.250
0.750
1.562
2.500
1.500
1.000
1.813
3.000
1.750
1.000
1.813
3.250
1.750
1.125
2.063
3.500
2.000
1.250
2.313
4.000
2.250
1.750
2.875
5.000
2.750
2.250
3.375
6.000
3.250
2.750
3.875
7.000
3.750
3.255
4.500
8.000
4.250
3.750
5.000
9.000
5.500
4.250
5.000
10.000
6.500
0.437
0.937
2.500
0.875
0.625
1.312
3.000
1.250
0.750
1.562
3.500
1.500
0.750
1.562
3.750
1.500
1.000
1.813
4.500
1.750
1.125
2.063
5.000
2.000
1.250
2.313
5.500
2.250
1.750
2.875
6.500
2.750
2.250
3.375
7.500
3.250
2.750
3.875
8.500
3.750
3.255
4.500
9.500
4.250
3.755
5.000
10.500
4.750
4.255
5.500
11.500
5.250
26
20.0
10
23.0
30
20.0
12
25.0
32
22.0
12
25.0
35
22.0
16
32.5
40
30.0
14
40.0
47
27.6
20
40.5
50
40.0
16
50.0
52
33.6
20
40.5
62
44.0
24
58.0
72
44.0
24
49.5
76
52.0
30
69.5
80
52.0
30
69.5
85
52.0
30
69.5
90
52.0
30
69.5
100
52.0
30
80.0
125
76.0
48
105.0
150
76.0
64
140.0
200
76.0
64
140.0
26
20
10
23
30
20
12
25
32
22
12
25
35
23
16
32.55
40
30
14
40
47
27.6
20
40.5
50
40
16
50
52
33.6
20
40.5
62
44
24
58
72
44
24
49.5
76
52
30
69.5
80
52
30
69.5
85
52
30
69.5
90
52
30
69.5
100
52
30
80
125
76
48
105
150
76
64
140
200
76
64
140
10
23.0
40
20
12
25.0
50
22
14
40.0
60
33
24
58.0
90
44.5
30
69.5
120
50.5
30
80.0
140
50.5
48
105.0
165
76
10
23
40
22
15
33
50
32
20
40
62
38
25
46
76
44
25
46
80
44
25
46
85
44
30
56
90
54
30
56
100
54
45
71
125
68
55
73
150
70
45
71
125
68
55
73
150
70
10
23
40
22
15
33
50
32
20
40
62
38
25
46
76
44
25
46
80
44
25
46
85
44
30
56
90
54
30
56
100
54
45
71
125
68
55
73
150
70
70
79
200
76
70
79
250
76
10
11.5
23
60
15
16.5
33
75
20
22
40
90
25
23
46
110
30
28
56
140
45
36
71
165
55
37
73
190
70
40
79
240
70
40
79
290
0.3750
1.000
1.1250
0.940
0.5000
1.250
1.3750
1.190
0.6250
1.500
1.6250
1.440
0.7500
1.750
1.8750
1.690
0.1900
0.312
0.7500
0.280
0.2500
0.375
0.8750
0.345
0.3750
0.500
1.0625
0.455
0.5000
0.625
1.3125
0.580
0.6250
0.750
1.5000
0.705
0.7500
1.000
1.7500
0.950
0.8750
1.125
2.0000
1.075
1.2500
1.250
2.5000
1.200
1.5000
1.500
3.0000
1.440
1.7500
1.500
3.4375
1.440
2.0000
1.500
3.8750
1.440
2.2500
1.500
4.3125
1.440
2.5000
1.500
4.7500
1.440
2.7500
1.500
5.0000
1.440
0.3750
1.000
1.1250
0.875
0.5000
1.250
1.3750
1.125
0.6250
1.500
1.6250
1.375
0.7500
1.750
1.8750
1.625
0.312
0.1900
0.6875
0.218
0.375
0.2500
0.7500
0.281
0.437
0.3125
0.8125
0.344
0.562
0.3750
0.8750
0.469
0.625
0.4375
0.9375
0.531
0.750
0.5000
1.1250
0.656
0.875
0.5625
1.1875
0.781
1.000
0.6250
1.2500
0.906
1.125
0.7500
1.3750
1.000
1.250
0.8750
1.6250
1.125
1.250
1.0000
1.7500
1.125
1.250
1.2500
2.0000
1.049
1.250
1.5000
2.2500
1.049
1.250
1.7500
2.5000
1.049
1.250
2.0000
2.7500
1.049
1.250
2.2500
3.0000
1.049
1.250
2.5000
3.2500
1.049
1.250
2.7500
3.5000
1.049
1.250
3.0000
3.7500
1.049
1.250
3.2500
4.0000
1.049
1.250
3.5000
4.3750
1.049
1.250
3.7500
4.6250
1.049
1.250
4.0000
4.8750
1.049
0.5000
+.0010/-.0005
0.281
+.000/-.005
0.6875
+.0010/-.0005
0.281
+.000/-.005
0.7500
+.0010/-.0005
0.344
+.000/-.005
0.8750
+.0010/-.0005
0.469
+.000/-.005
1.0000
+.0010/-.0005
0.531
+.000/-.005
1.1250
+.0010/-.0005
0.656
+.000/-.005