Bearings | NIKKI nut | precision lock nut | SKF bearings | NSK Bearings | FAG bearings | INA bearings | NTN bearings | FKD lock nuts | OSBORN bearings | MRC bearings | MCGILL bearings | precision locking nuts | TIMKEN bearings | THOSMON Bearings | hydraulic bearings | crescent bearings | FYH bearings | IKO bearings | THK bearings | NACHI bearings | SMITH bearings | NHBB bearings | NICE bearings | KAYDON bearings | RBC bearings | DODGE bearings | ASAHI bearings | SNR bearings | trade co., LTD
Customer Service Tel: + 86-022-84812207
Customer Service Fax: + 86-022-84812017
---
NIKKI nuts
Release Time: 2017/2/20 Hits:1453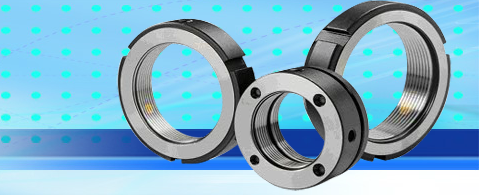 MKR nut, MA nut, TMF nut, SFZ nut, SR nut, MKW nut, AM nut, MRRA nut, NIKKI open nuts China sales Tel: 022-84812207
NIKKI nuts Cheung Kai Co., Ltd. was established in 1994, located in [Taichung City Precision Machinery Technology Innovation Park]
Responsible for the production of lock nuts in the relevant industry has more than 20 years of experience.
Specializing in the production and sale of quality products, "precision bearing lock nut", and precision machinery-related parts of the research and development.
For this area of ​​expertise, we continue to enhance self-technology, but also the need for quality and size of the concept,
To the best technology and development services to provide customers with the most stable quality products, improve competitiveness,
Its excellent quality control and professional services,
Access to domestic and Europe, the United States, Japan, Australia, India, China and other customers in good faith to use.